The packages you see in your online gallery are different from the service packages that you usually discuss before booking. Unlike outlining the hours, travel fees, number of edited images, etc., these are presets of shopping cart items that are bundled to save you money after the shoot. You can call them "print packages" but they also include high-resolution digitals and other items. Save over $100 with one of our preset product packages!

1.
Click the "Packages" link above the gallery images.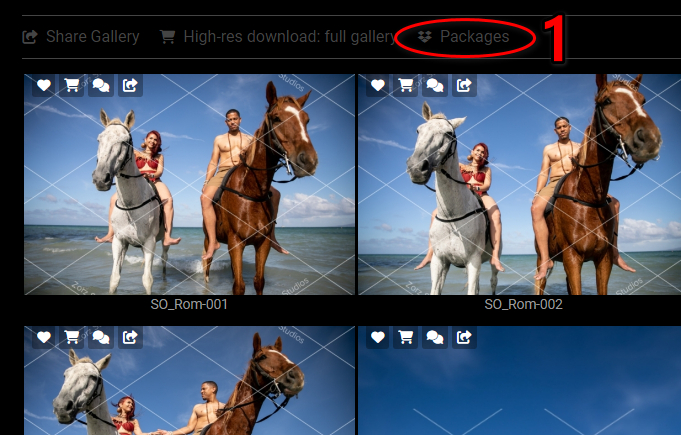 You'll see the comparison table.

2. Pick a package by adding it to your cart, e.g.
Tanzanite Package.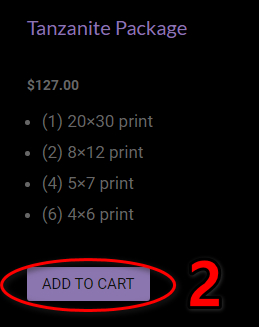 The package gives you
(1) 20×30 print, (2) 8×12 prints, (4) 5×7 prints, and (6) 4×6 prints. You created these placeholders for your order. Now, go through the gallery, pick your favorites, and drop them into these placeholders!
3. Click the shopping cart icon on an image.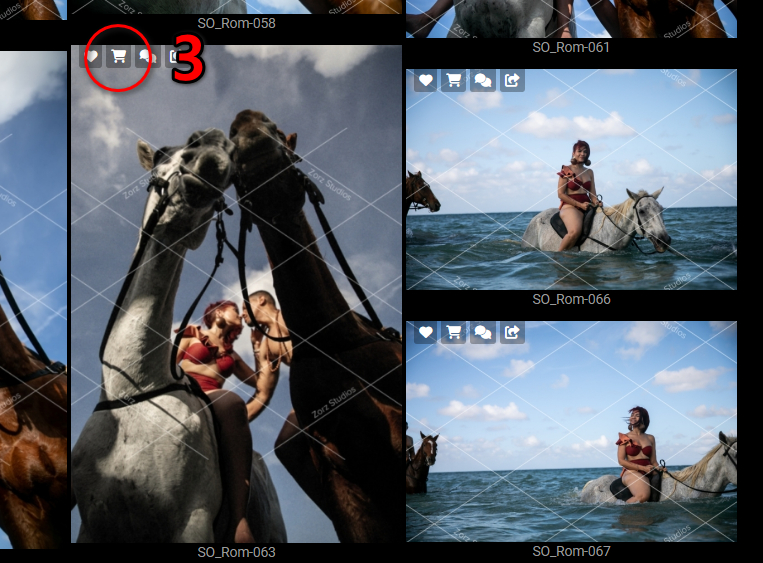 4. Assign this image to your package by picking the package from the dropdown list.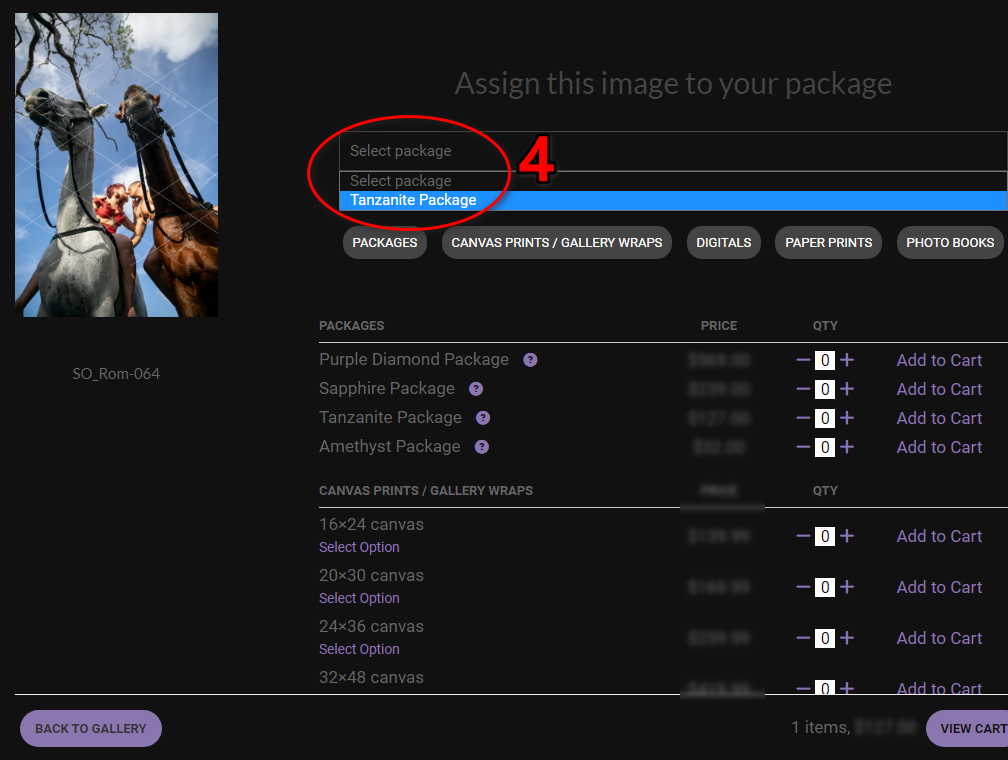 5. The cart will show you all available placeholders. Pick yours for the given image, e.g., 2 prints of 5x7. Then, click "Assign to Package".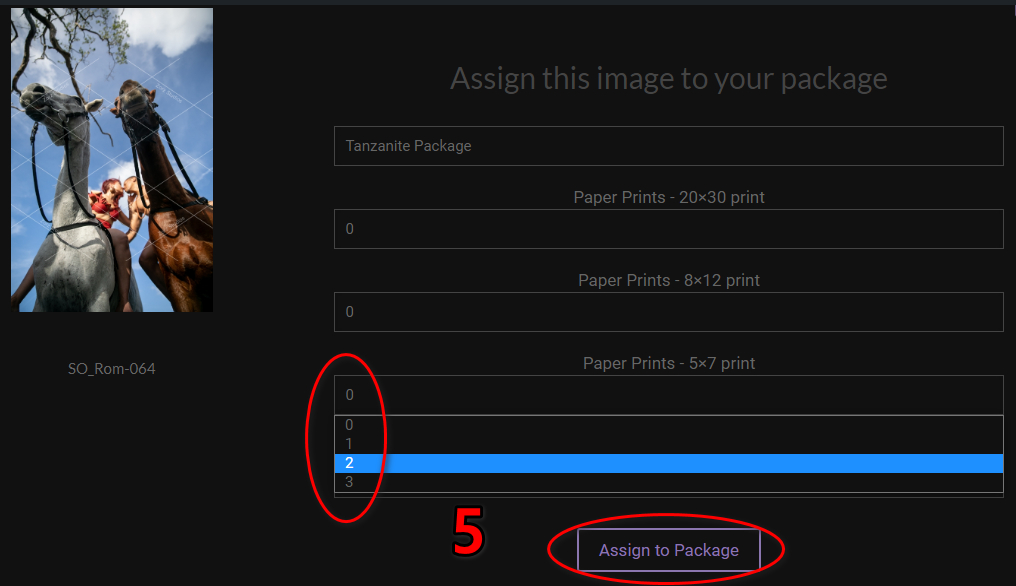 6. Repeat for all images until all placeholders are filled. If you make a mistake or change your mind, just click "View Cart" and remove an item, later replacing it as needed.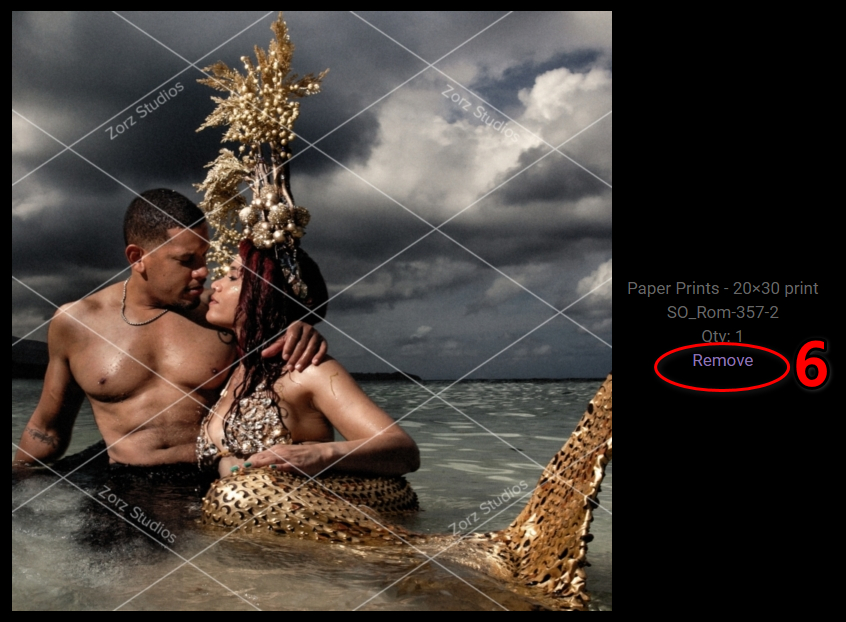 7. The cart will keep track of your placeholders so you will always know what's left! If you try to checkout before filling all placeholders, you'd also get a warning "You have not filled all your packages".


8. If you wish to add additional items outside of your package, add them normally, without selecting any package.
Once done, click "Continue to Checkout" and place your order!
NOTE: Only luster paper and
standard editing options qualify for this discounted pricing. If you wish to upgrade them, place the order with these default options and email us about the upgrades. We'll manually issue an additional invoice.