Overview

The issue typically arises when a visitor tries to enter the account password as the gallery password. They are different and serve different purposes, as illustrated below.
Account password

: needed to handle your own favorites, make comments on the images, securely place online orders, and track them.


It cannot be shared with the gallery guests.

Initially set and emailed by the system right after the shoot, it can be reset by you.

You do not need it to access the gallery.

If your gallery guests want to mark own favorites and order anything, they will be offered to create their own guest account passwords. That way, favorites will not mix between you and your visitors.

Gallery password

: only needed to access the gallery. It simply serves as a fence from the strangers and does nothing else. We could omit it but most clients prefer privacy of their image galleries.


This password is emailed to you days or weeks later, when the proof gallery is fully prepared for viewing. Both gallery's link and password will be listed next to each other.

It is safe to share this password with anyone you want to invite to see the gallery, as it will not give access to your account.

If you have several shoots with us, you will have separate galleries and correspondingly, several gallery passwords.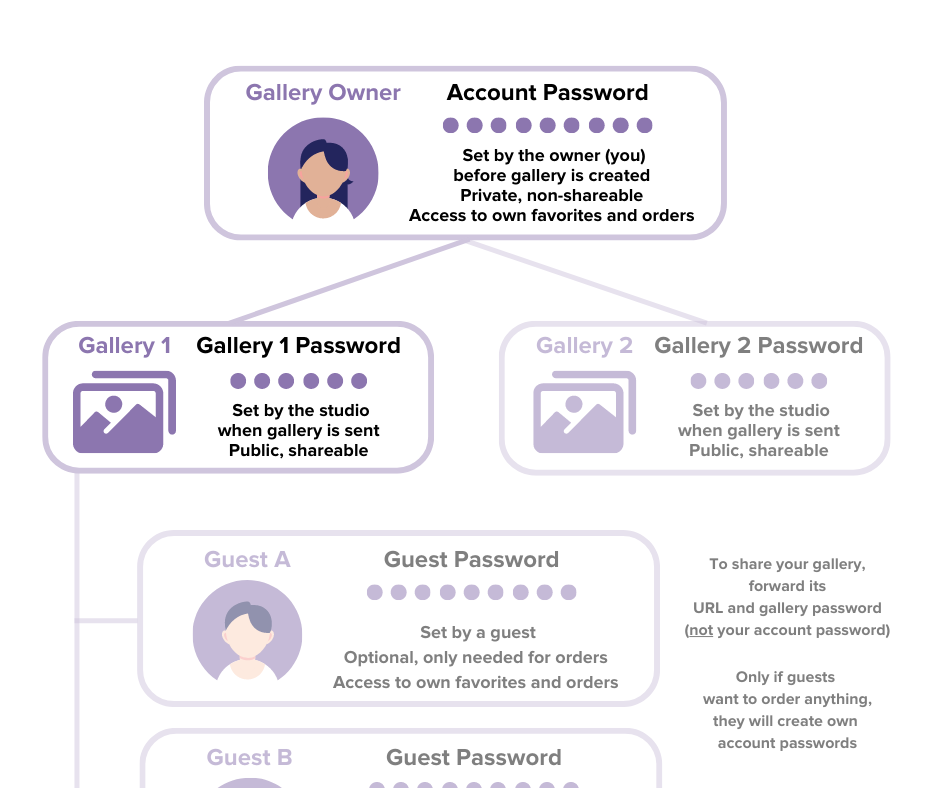 Can you visually tell the difference between them somehow? Yes!

Account Login Screen

Thi
s is how your account login screen looks like. It is NOT the gallery login, so if you're trying to enter your gallery using the gallery password here, it will keep failing. Don't bother resetting a password from this screen—you'll reset the wrong password, still gaining no access to the gallery.
So, where do you get the gallery password? It was emailed to you and placed right next to the gallery link. Please find that email, then the gallery link, and the line below will tell you what the gallery password is.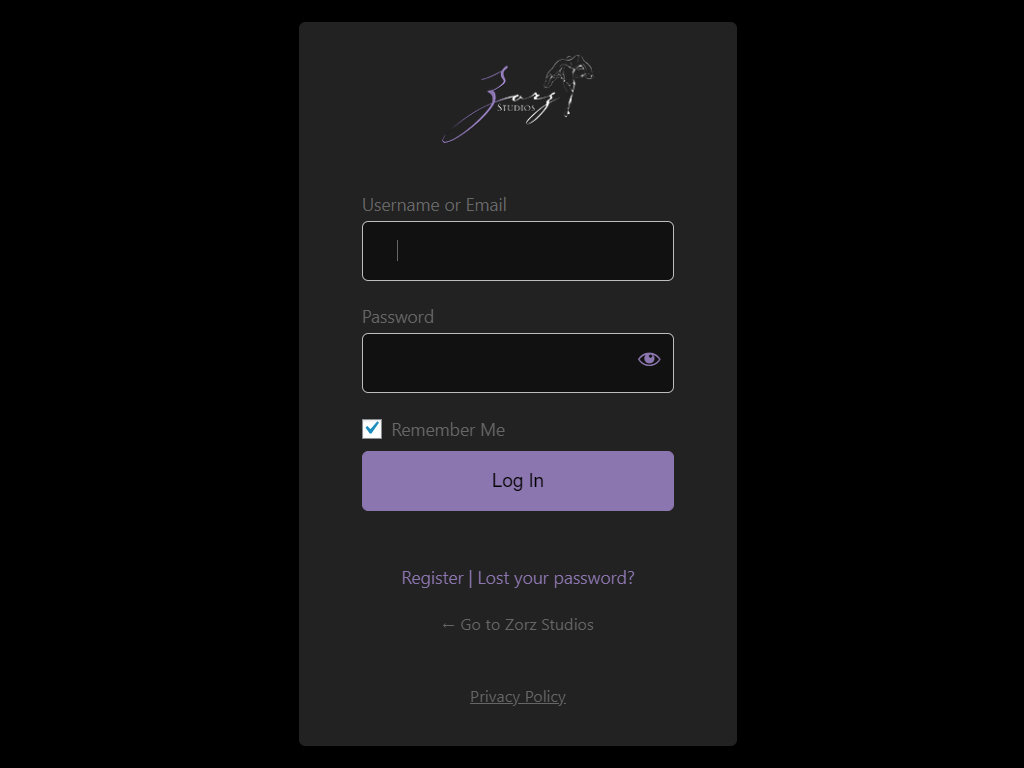 Gallery Login Screen

Here's the gallery login screen which you will see when clicking the gallery link sent via email. It is NOT the account password so entering it will keep giving you a "wrong password" message.

Where do you find the gallery password? It was provided in the same email, right under the gallery link. Please enter it here: